Politics and Insights
The Grenfell Tower fire reflects a colossal betrayal of working class people's trust by the state. The Conservatives have emphasised "economic growth" at the expense of citizen's welfare in their policies since taking office in 2010. This is a government that has rewarded the propertied class and punished the renting class (by inflicting policies such as the bedroom tax, and the welfare cap, for example). It's a government that values and supports profiteering landlords, who have lobbied against essential safeguarding regulation, and one that has also imposed massive local authority budget cuts.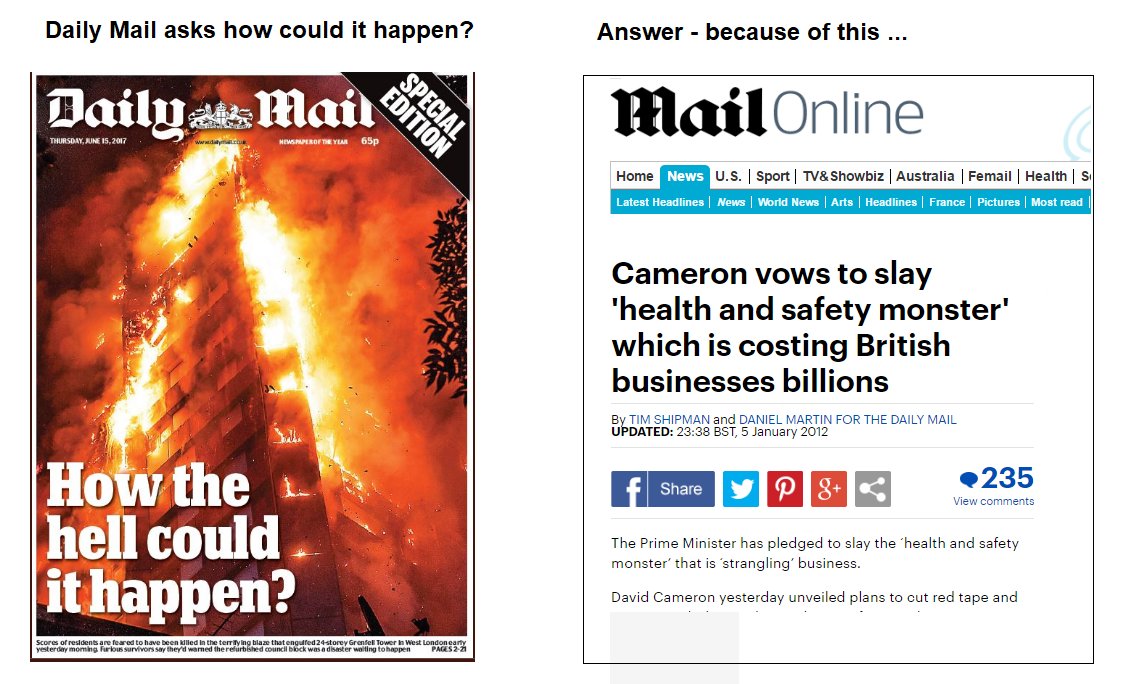 It's estimated that there are more than 700 tower blocks in London. These range from the brand new luxury apartments to the post-war council-owned buildings which were seen as a convenient cure to problems caused by the crumbling and unsanitary 19th Century slums.
Around 8% of Londoners now live in tower blocks. Some of the flats are bought…
View original post 1,988 more words